A BIT OF BACKGROUND
This organ languished in St. Aidan's Catholic Church Butlersbridge, Cavan for many years. I was able to purchase it for €100. It is an Estey Chancel Organ Style 563 with 12 stops.
The stops are Sub-bass, Bass coupler, Melodia, Dolce, Viola, Forte I, Vox Humana, Forte II, Diapason, Dulciana, Vox Jubilante, Flute, Octave Coupler.
It was the first Organ I restored. I used Horton Presley's book to guide me in the restoration so clearly, given Horton's methods and suggestions, it will need to be restored again. However, I have to say that since I was still on a dial-up internet connection and had no other resources available to me I wouldn't otherwise have restored this organ. So thank you Horton Presley for starting me off. But do not follow most of his advice!!
BEFORE RESTORATION
The organ was in generally good condition. It was, as you would expect, dirty. It was intact except for a missing stop, the Melodia. I had someone turn a new one for me.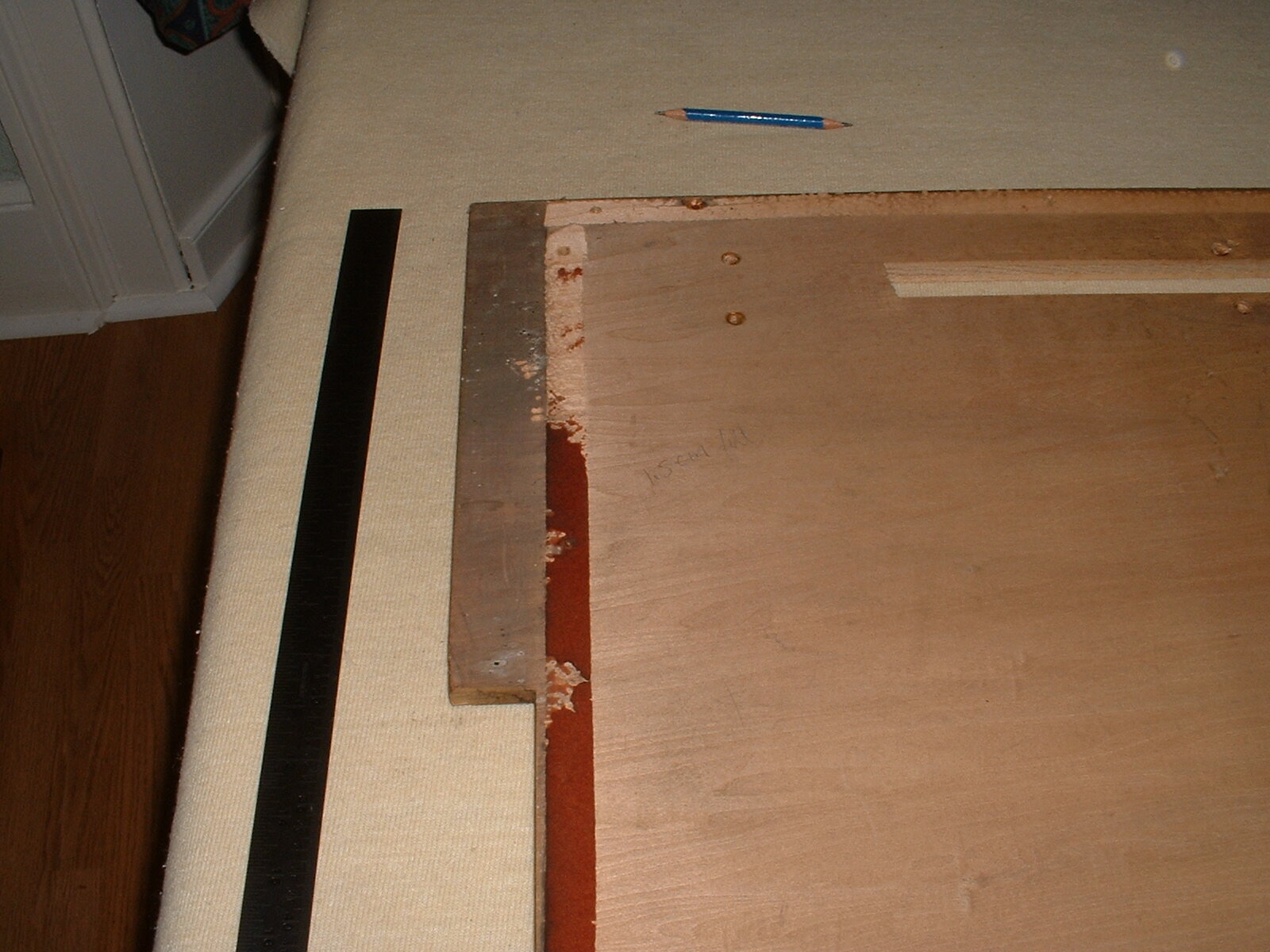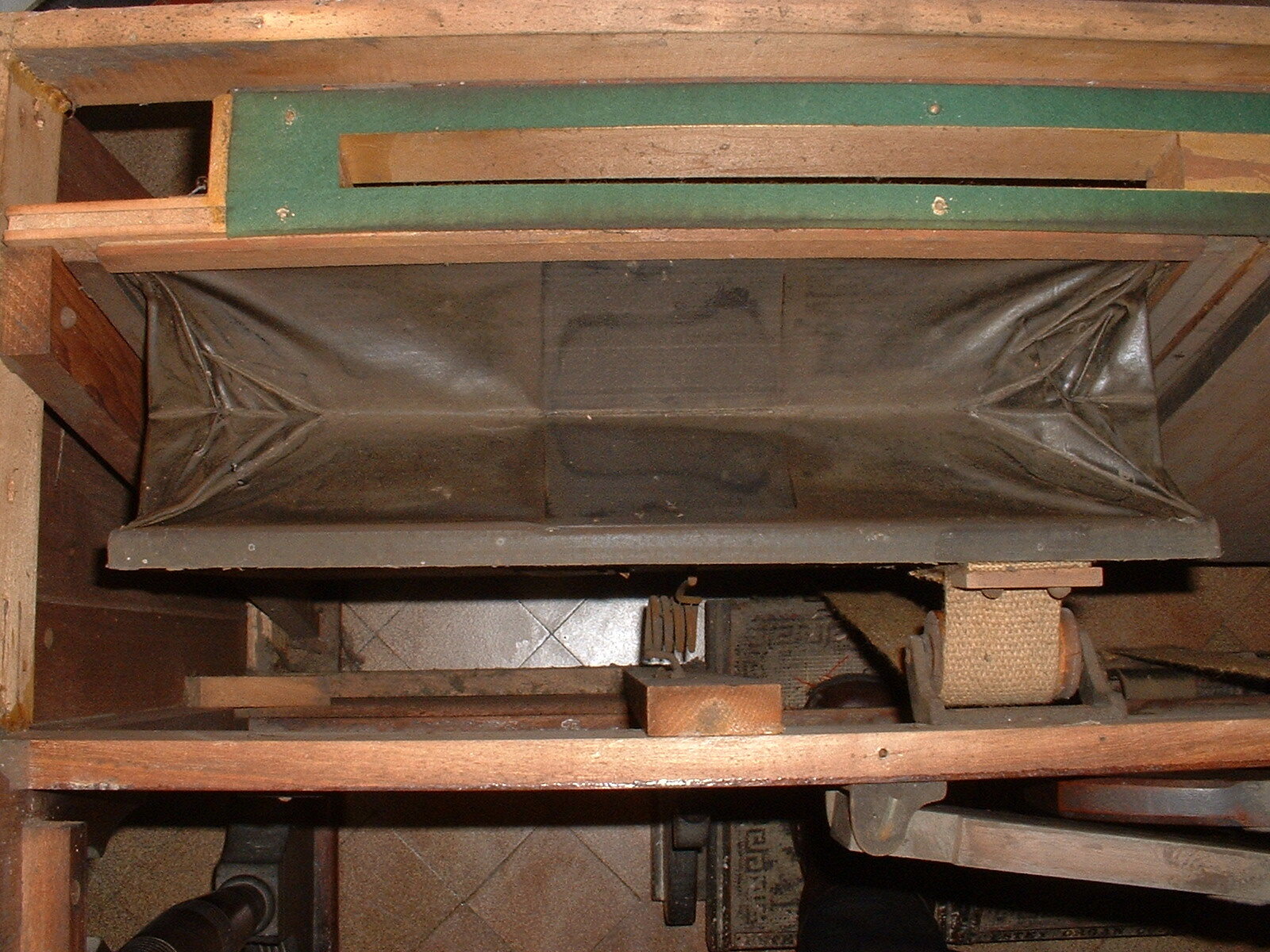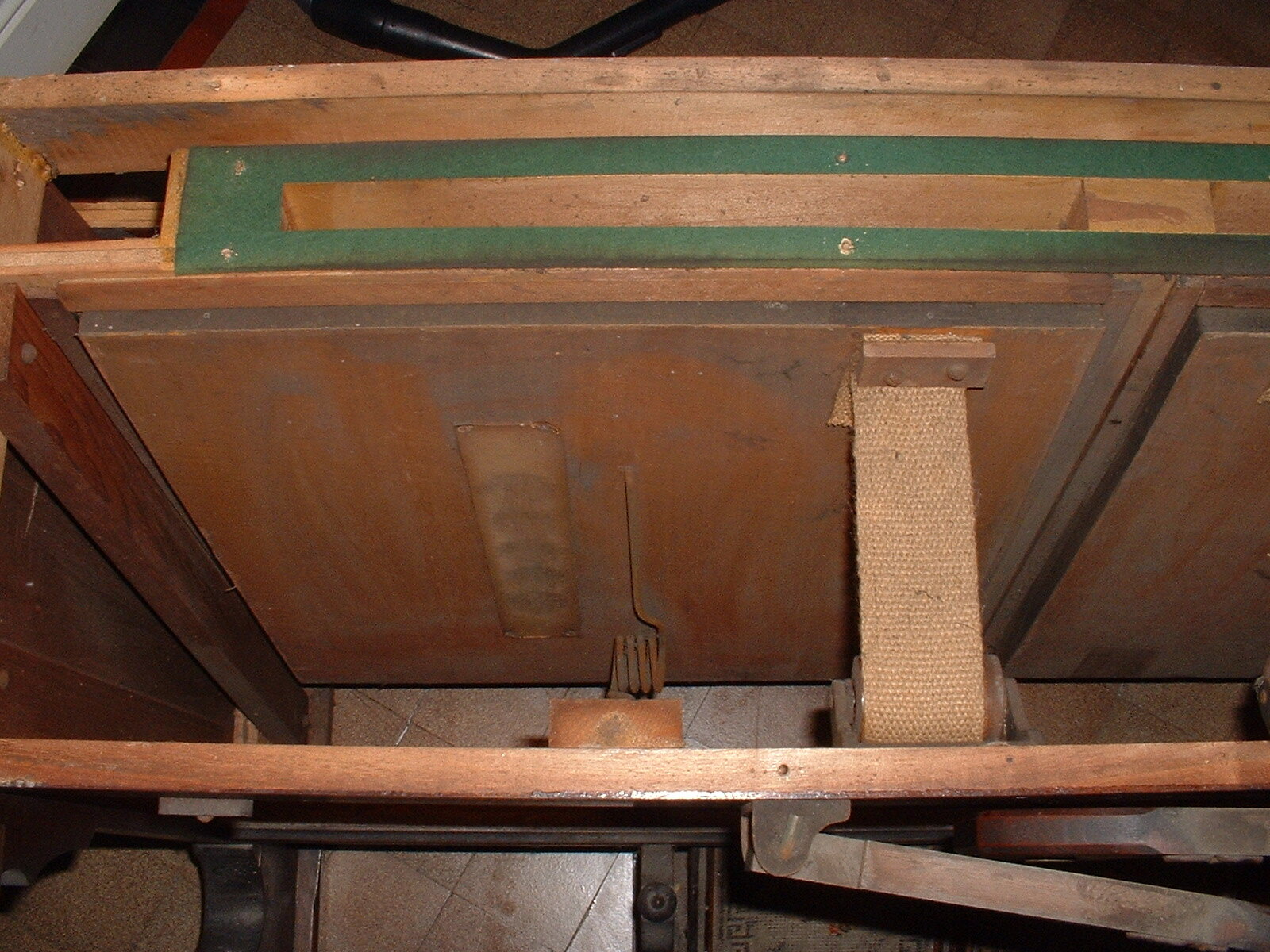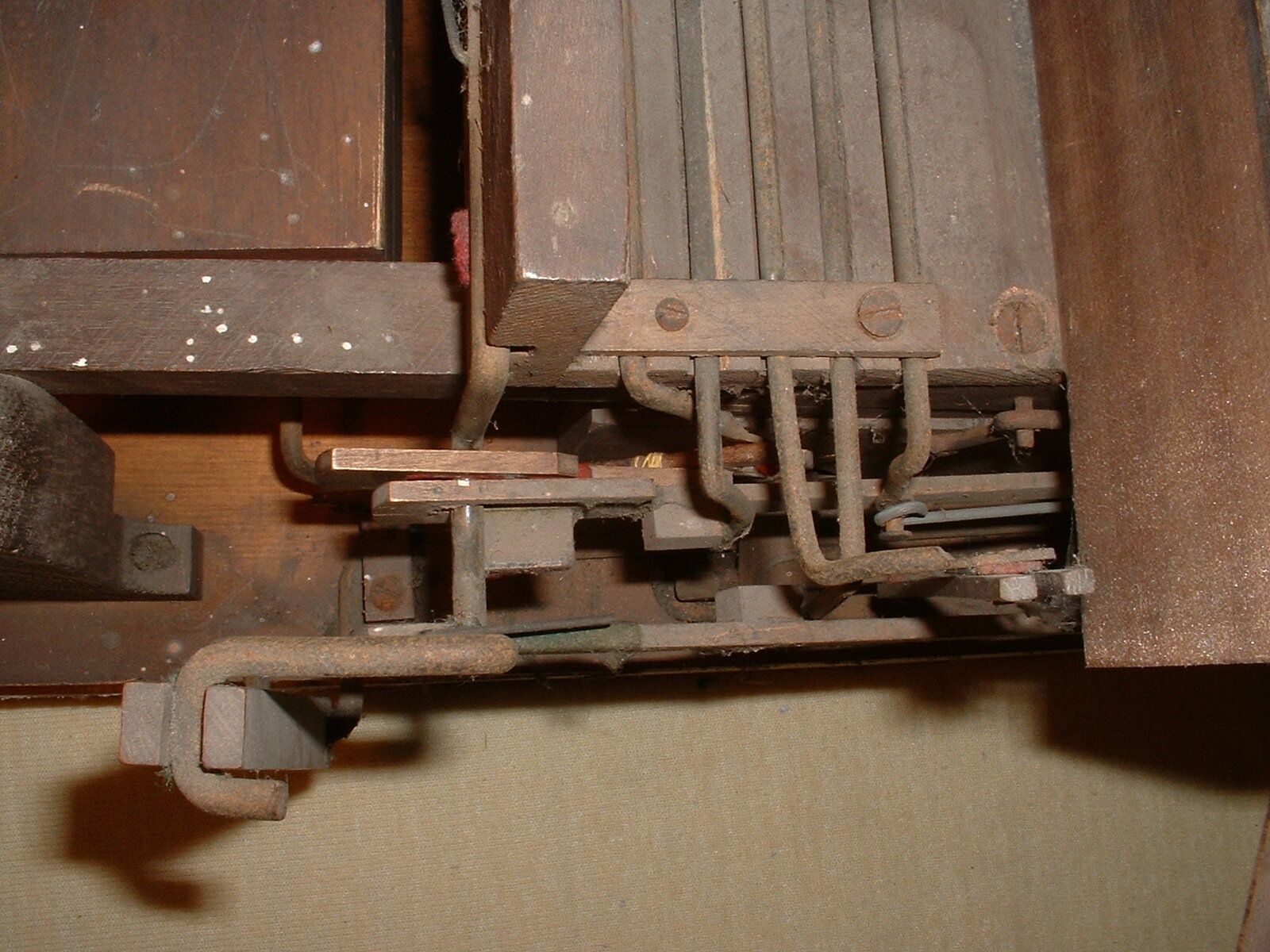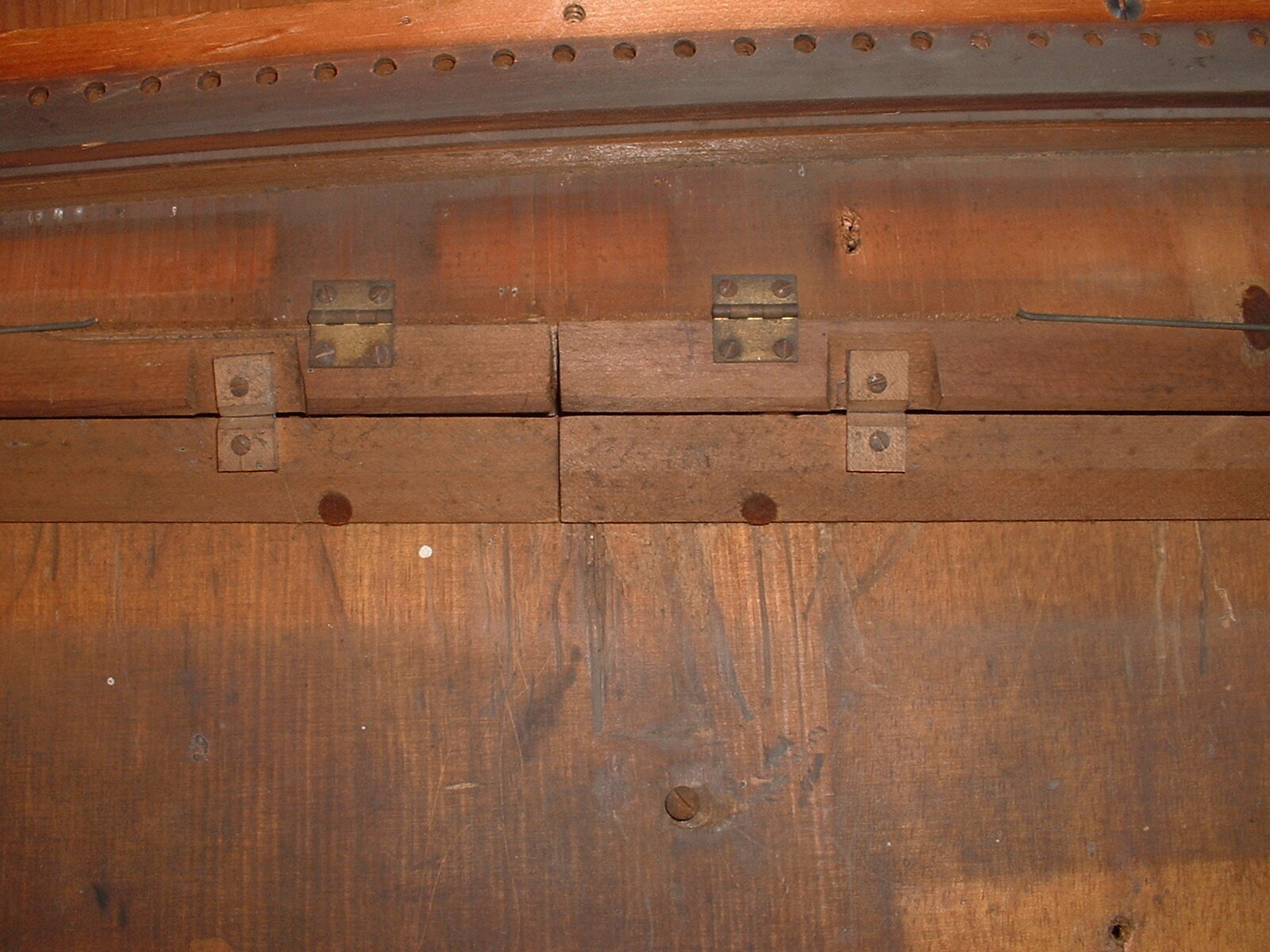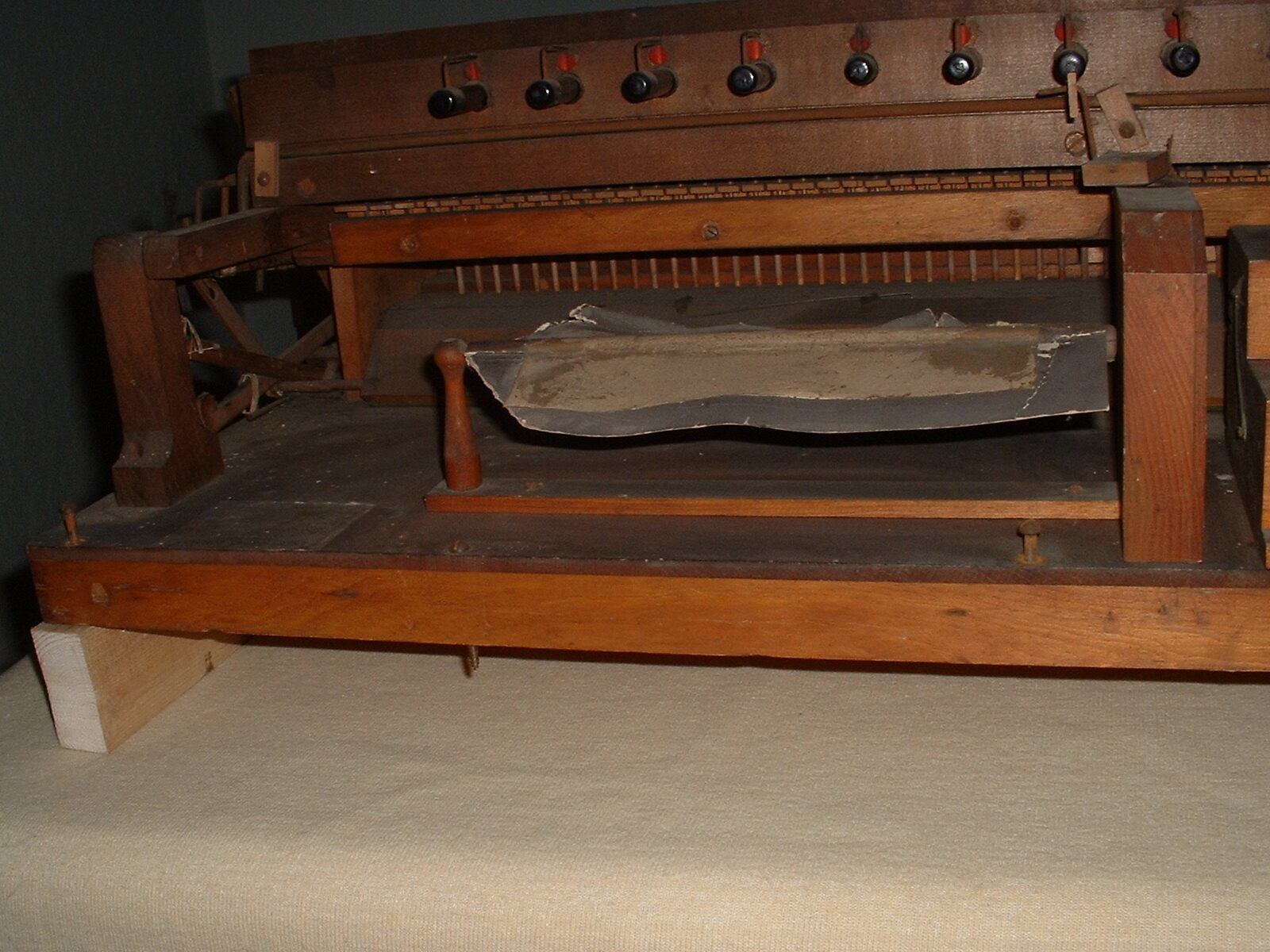 After restoration
I refinished the case in a matt varnish. I would now French polish the case. Glues were not correct and neither were materials but it is what I had available to me and at least left the organ playable and looking well.